Interflora v. Marks & Spencer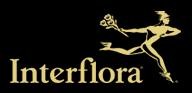 Despite previous trade mark cases that decided that Google was not responsible for trade mark infringement by selling a trade mark protected Adword to a rival company. An Adword is a word or term that is used on Google to promote a particular website so whenever a user types the Adword into Google's search engine it will list the websites that pay to use the Adword to promote their website.

However, the previous trade mark cases that vindicated Google from trade mark infringement by allowing businesses to use rival trade marks as Adwords did not address the liability of the purchaser of the Google Adword (the previous trade mark cases involved several high-profile brand owners, including Louis Vuitton).

The Advocate General of the European Court of Justice (ECJ) has now recommended that Marks & Spencer be found guilty of trade mark infringement by purchasing the term 'Interflora' as a Google Adword. The Advocate General believes that the purchaser of a Google Adword that is a trade mark will infringe the registered trade mark if it is used in such a manner that consumers are unable to determine whether or not the Google advert that is revealed by the Adword is for the brand they originally searched for.