Lady Gaga threatens to melt Baby Gaga Ice-Cream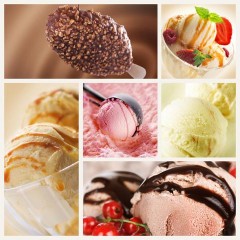 Lady Gaga has threatened legal action against a shop in London that sells a brand of ice-cream called "Baby Gaga" on the grounds that the term Baby Gaga is nausea-inducing and will therefore tarnish the reputation of Lady Gaga.

However, the issue of a cease-and-desist letter by Lady Gaga may be a bit too late as the ice-cream product has been withdrawn from sale by Westminster Food Agency until further tests have been conducted on the product as the makers claim the ice-cream is made from breast milk.

Lady Gaga first registered her name as a trade mark in February 2009 in respect to perfumery and hair and skin care preparations and she has extended her product range since to include products such as jewellery, clothing, games and playthings and of course entertainment services. It is interesting to note though that she has not yet sought registration for ice-cream so do not expect a Lady Gaga ice-cream on the shelves anytime soon.